Linked to originals and verifiable on-chain

Earn 3% royalties on the secondary market

Artwork from well-known NFT artists

Gain future perks with genesis items

Linked to originals and verifiable on-chain

Earn 3% royalties on the secondary market

Artwork from well-known NFT artists

Gain future perks with genesis items

Linked to originals and verifiable on-chain

Earn 3% royalties on the secondary market

Artwork from well-known NFT artists

Gain future perks with genesis items

Linked to originals and verifiable on-chain

Earn 3% royalties on the secondary market

Artwork from well-known NFT artists

Gain future perks with genesis items
Linked to originals and verifiable on-chain
Earn 3% royalties on the secondary market
Artwork from well-known NFT artists
Gain future perks with genesis items
Welcome To Nifty Tailor
Nifty Tailor has opened shop in the Metaverse. After equipping various frens and collections with the dopest right-click-saveable garments, we finally bring our famous designs onto the Ethereum blockchain.
Meet your Tailors
For the genesis mint, Nifty Tailor is partnering with renowned artists from the Metaverse. The artists get 20% of all mint sales.
0xArtNoctua
Kyokill_
sickpencil
akwrks.eth
pizzalater
and more...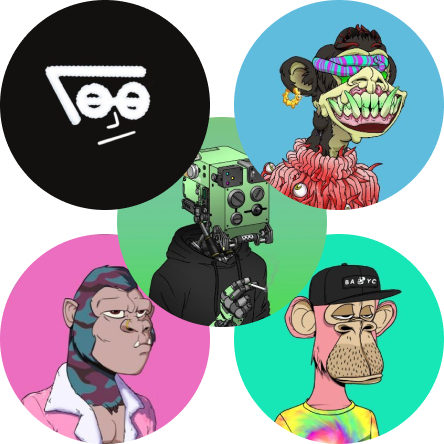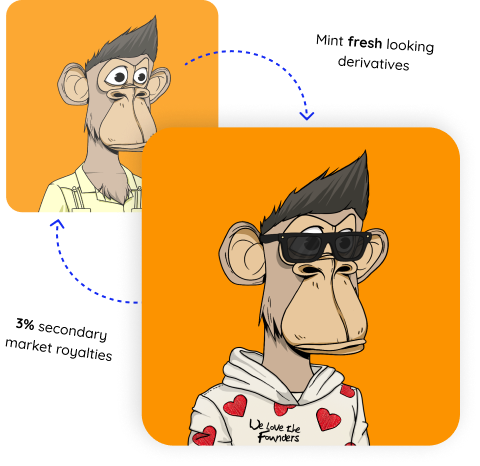 Your Tailored Derivatives
Nifty Tailor Genesis is the first collection tailored to your Ape/Mutant. All custom mints are linked to their original BAYC or MAYC NFT and verifiable on-chain.
Build your own communities, create your brand, and earn royalties on the secondary market. Or just collect the great artwork…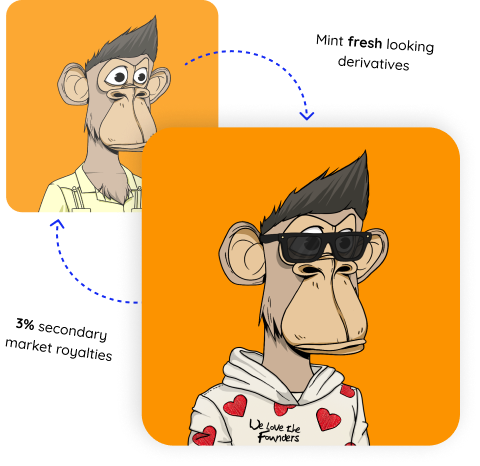 How it works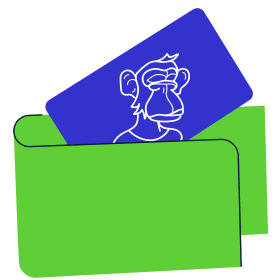 Connect a wallet that holds at least 1 BAYC or MAYC.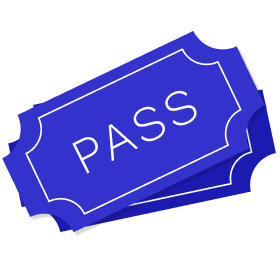 Get your Nifty Tailor Mint Passes.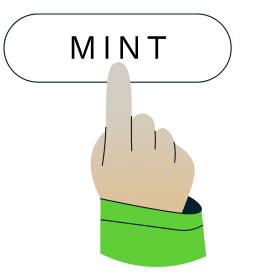 Mint derivatives from your Apes and Mutants with your Mint Passes.
Roadmap
Genesis Mint
Genesis Derivative holders will receive special benefits in the future.

New Partnerships
Nifty Tailor partners with artists, brands and celebrities to create exclusive new outfits and designs.

Request Function
Nifty Tailor opens to requests. Everyone can ask BAYC/MAYC holders to mint Derivatives from their apes.

New Collections
Nifty Tailor adds more NFT communities to the shop. Cats? Dogs? Heroes? Time will tell…

Physical Items + Utilities
Certain Derivatives will give access to real-life clothing items, discounts and much more.

Future Plans
We'll see where things take us. Marketplaces, further collabs and expansions, community DAO setup? Joins us to where the future takes us.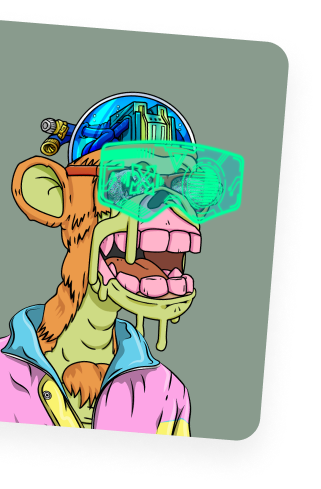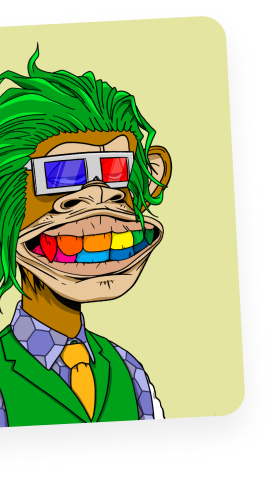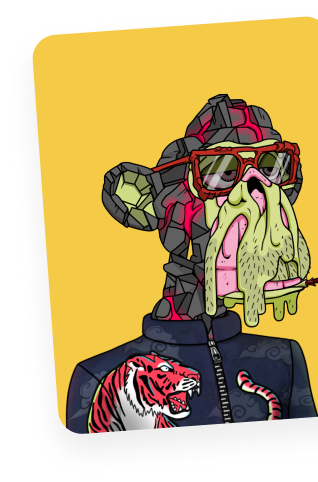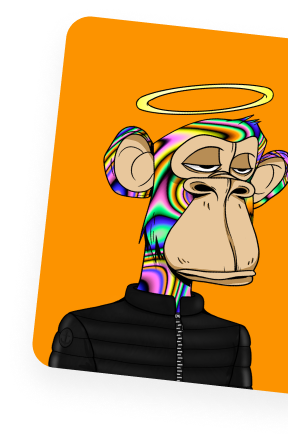 FAQ
What is Nifty Tailor?
Nifty Tailor offers a platform to create NFT Derivatives based on some of the most popular NFT profile picture collections, starting with Bored Apes and Mutant Apes.
Holders of the original NFTs can use Nifty Tailor to add different outfits to their items and mint these as new NFTs. The original NFTs remain untouched.
Who can mint the Nifty Tailor Genesis Collection?
The Nifty Tailor Genesis Collection is limited to 2500 items, to be minted by Bored Ape and Mutant Ape holders on a first-come, first-serve basis.
You can mint a maximum of 10 Nifty Tailor Mint Passes per Bored Ape or Mutant Ape in your wallet, up to a maximum of 50 Mint Passes per wallet.
How does it work?
Nifty Tailor wants to avoid hasty wardrobe decisions, so there are 2 events:
Mint Pass Event: Connect your ape-holding wallet, and mint Nifty Tailor Mint Passes. These will later give access to the suit-up event.
Suit-Up Event: Visit the Nifty Tailor Shop and use Mint Passes to customize and mint Derivatives out of the designs provided by great digital artists.
Each 1 Mint Pass lets you create 1 Bored Ape or Mutant Ape derivative. The Mint Pass gets burned after use.
Why should I mint a derivative?
First of all, it enables NFT holders to create and collect great art based on the items they own.
Secondly, it can help to leverage NFT assets and develop their IP. You can do that by simply selling the Derivatives on the secondary market and participating in further sales through the built-in royalty function, and/or by building a brand and creating communities around it, especially by adding utility for holders of the Derivatives, for example, access to discord servers, airdrops, merchandise, etc.
Thirdly, we might have some secret perks coming up for genesis holders…
All the above is supported by the Nifty Tailor platform, which enables NFT holders to create official Derivatives that are verifiably linked on-chain to the original NFT.
How much does it cost?
Each Mint Pass costs 0.069 ETH + gas fees determined by the Ethereum network. The Suit-Up Event will only cost gas fees. You will be able to customize multiple derivatives at the same time and mint in bulk to minimize gas fees.
Are the Mint Passes tied to the Bored Ape and Mutant Ape that minted them?
No. Every Mint Pass can be used by every Ape. You can buy additional Mint Passes on the secondary market in case you want to create more Derivatives of your Bored Ape or Mutant Ape.
Nobody else can mint a derivative based on your Bored Ape or Mutant Ape.
What can I dress my apes with?
The Nifty Tailor Genesis Collection will have a selection of outfits made by well known digital artists. They are split into a Clothing and Headgear section.
To find out more about the artists we're working with, visit our Discord or follow us on Twitter.
How are royalties distributed?
When a derivative is sold in the secondary market, the holder of the parent NFT at the time of sale earns royalties based on the sales price. Royalties are distributed in the following way:
3% are claimable by the current parent NFT holder
This will only take effect if the NFT is traded on official platforms like OpenSea, LooksRare or Rarible. For direct trades and manual exchanges, we can't enforce royalties.
⚠️
Notice: Royalties only apply for transactions made in ETH, wETH, DAI or USDC.
Our royalty contract holds the royalties, and you can manually claim them on our page.
If the parent NFT is sold, only the new owner can claim unclaimed royalties.
Which token standard do you use for the Derivatives and Mint Passes?
Both Derivatives and Mint Passes are ERC-721 tokens.
What are the proceeds from the Genesis Mint used for?
20% of all sales go to the artists involved with the Genesis Mint. We see Nifty Tailor as a community project and always want to reward those who help it grow.
80% will be used to cover the costs of the Mint and to fund a team that executes the roadmap to build a fantastic platform.
I'm not a Bored Ape or Mutant Ape holder. Can I still get Derivatives?
For the Genesis Collection, only Bored Ape or Mutant Ape holders can mint Mint Passes and Derivatives.
We will be introducing new collection partnerships in the future and a request feature, where you can request an NFT holder to mint a derivative.
Even if you're not able to mint, you can buy Mint Passes or Derivatives in secondary markets such as OpenSea or LooksRare.
I didn't get a Mint Pass in time. Can I still get a derivative?
The launch event is on a first-come, first-serve basis. If you could not get a Mint Pass during the launch event, you can try to buy them through the secondary market, e.g. OpenSea.io or LooksRare.org.
What happens if I don't use a Mint Pass?
Mint Passes will have an expiration date of 6 months from the mint event to until which they have to be used to create a derivative.
Which wallets does Nifty Tailor support?
We support MetaMask, Wallet Connect or wallets with web3 mobile browsers such as AlphaWallet.
Who is Smart Token Labs?
Smart Token Labs
are our technology partners behind our contract and derivative logic. Smart Token Labs is backed by top investors and ensures our contracts work well. They have a great team of highly talented people and are also behind some well-known web3/token projects. Find more information at
smarttokenlabs.com
.
Can I see the contracts?
Sure, you can have a look at the contracts here:
All contracts verified by audit company SECBIT Labs.
Download audit
here
(PDF format).
What are the commercial rights of my Derivatives?
For the Nifty Tailor Genesis Mint, the original Bored Ape or Mutant Ape holders have the commercial rights of the Derivatives. If not stated differently by the original holder, there are no commercial rights besides selling the Derivatives on the secondary market.
Why do you see this as a new era in NFTs?
Luckily this is what we have described in our
About
section.
Which benefits do Genesis NFT holders get?
That will be a surprise. But rest assured: We'll take good care of the holders of the genesis collection items.
What happens to the old Nifty Tailor version?
No worries, fren! We'll keep it up and running and it still can be accessed
here
.
Can I reach out if I have a question/idea/request?
Sure, feel free to join our Discord and contact one of the moderators.
The team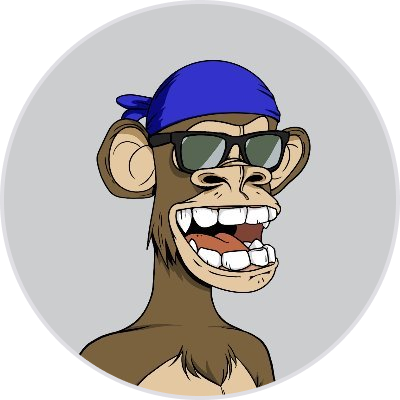 @cryptopenks
Co-Founder (Business Dev)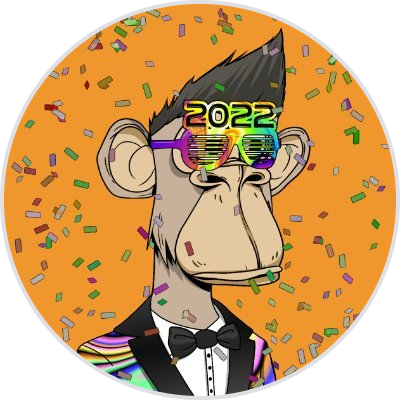 @kryptoragazzo
Co-Founder (Product & Tech)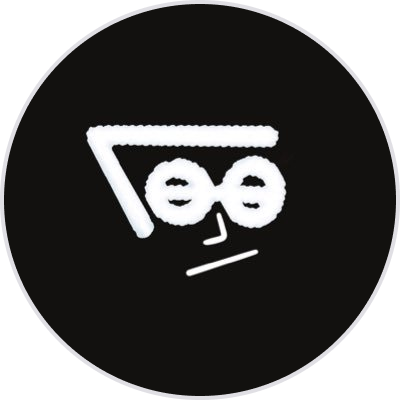 @0xArtNoctua
Resident Tailor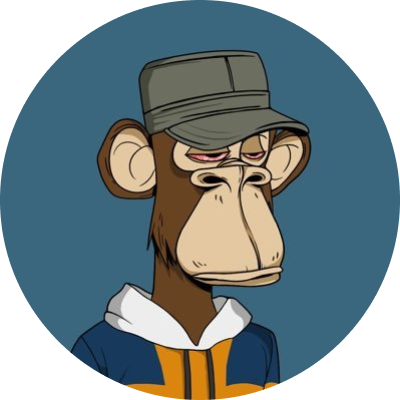 @MrBones
Collection Manager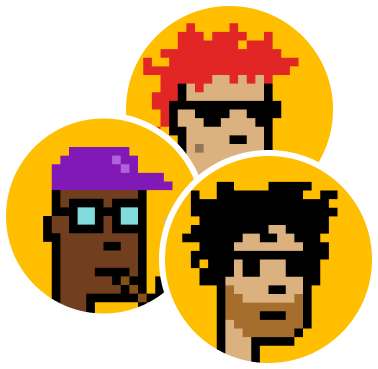 Tech Team
@hieronymusNFT (Contact)
@mrhandshakes (Design)
@RunBCO (Product)
Partners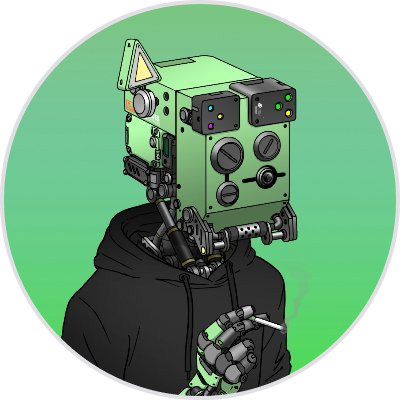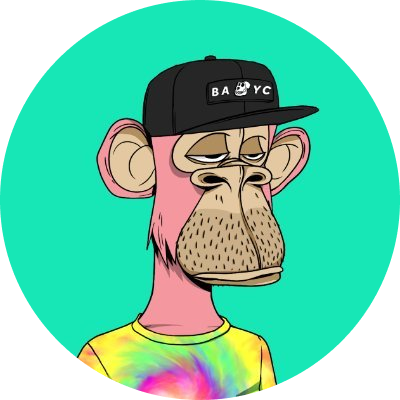 @Pizza_Later
Partner Tailor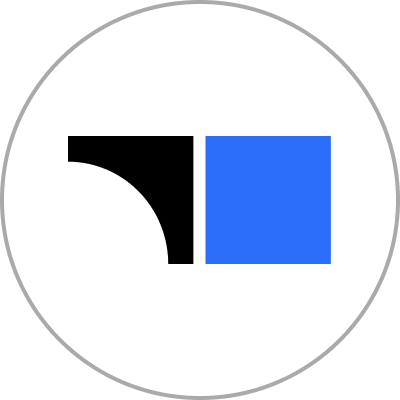 Smart Token Labs
Tech Partners
Lets work together?
Brands, Artists, Collections...
Have a proposal or collaboration in mind? We're keen to chat. Contact us below, or join our Discord to connect.